Get To The Front Page of Google – SEO Workshop
Jun 7, 2018 @ 6:30 PM

-

9:30 PM
|
Free
Search Engine Optimization – Mention these 3 words or its acronym (SEO) to anyone in business and watch their eyes light up.
In a world where over 90% of inbound web traffic comes from Google, SEO has become more important than ever. Suffice to say, if your website is not on the first page of Google, you are at a great disadvantage.
It is of little wonder then, effective digital marketing and SEO specialists are always in demand. Businesses want to be on page one of every search engine.
Get your website to the front page of Google and other search engines! To successfully do so, you need a powerful SEO strategy.
This event is a primer that will give you the basic insights into SEO, and how you can use SEO skills to turbocharge your business, or even seek future career opportunities as a SEO expert.
Who Should Attend
We welcome anyone who has an interest in Digital Marketing, SEO, SEM and their related technologies to come by.
This naturally includes:
Marketing / Sales professionals
Technology / IT professionals
Business owners, managers and stakeholders
People who want to learn digital marketing and SEO
People seeking a change of career and wish to find out more about digital marketing
What You Will Learn
Get acquainted with the skill sets and techniques needed for developing a great SEO strategy
Understand how you can pick up these skills on the go!
Learn about the different career opportunities that are open you
Join us for an evening of insightful learning and learn how proper SEO can transform your career and life.
It will all be worth it!
—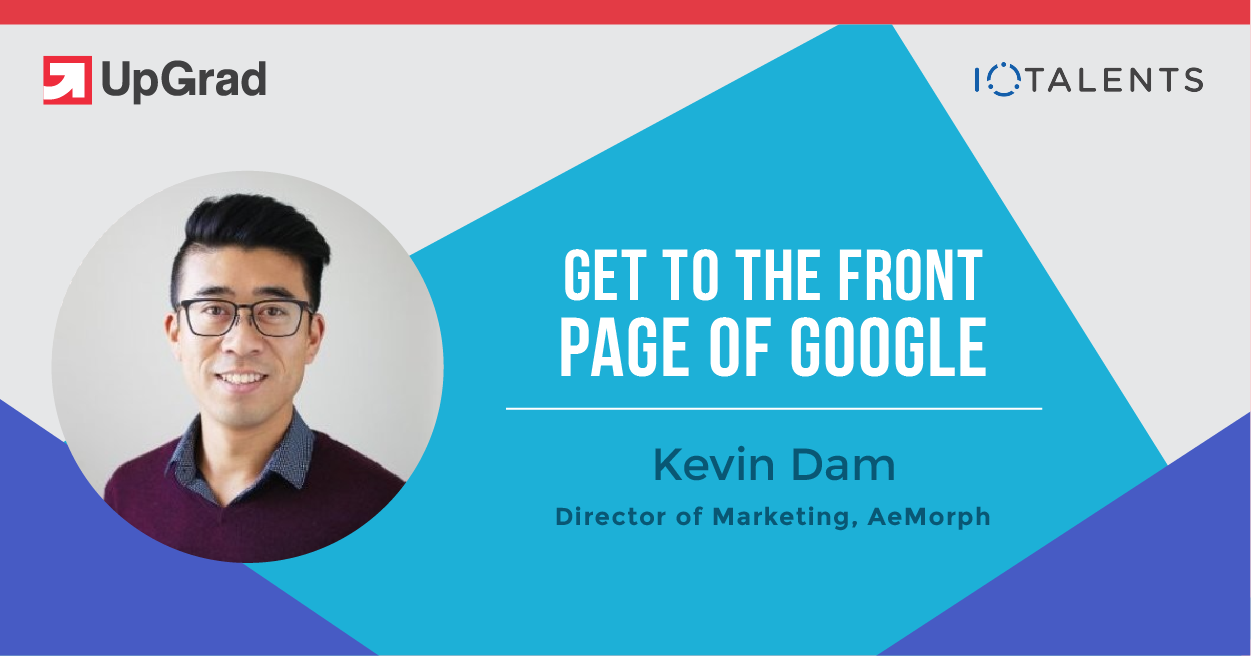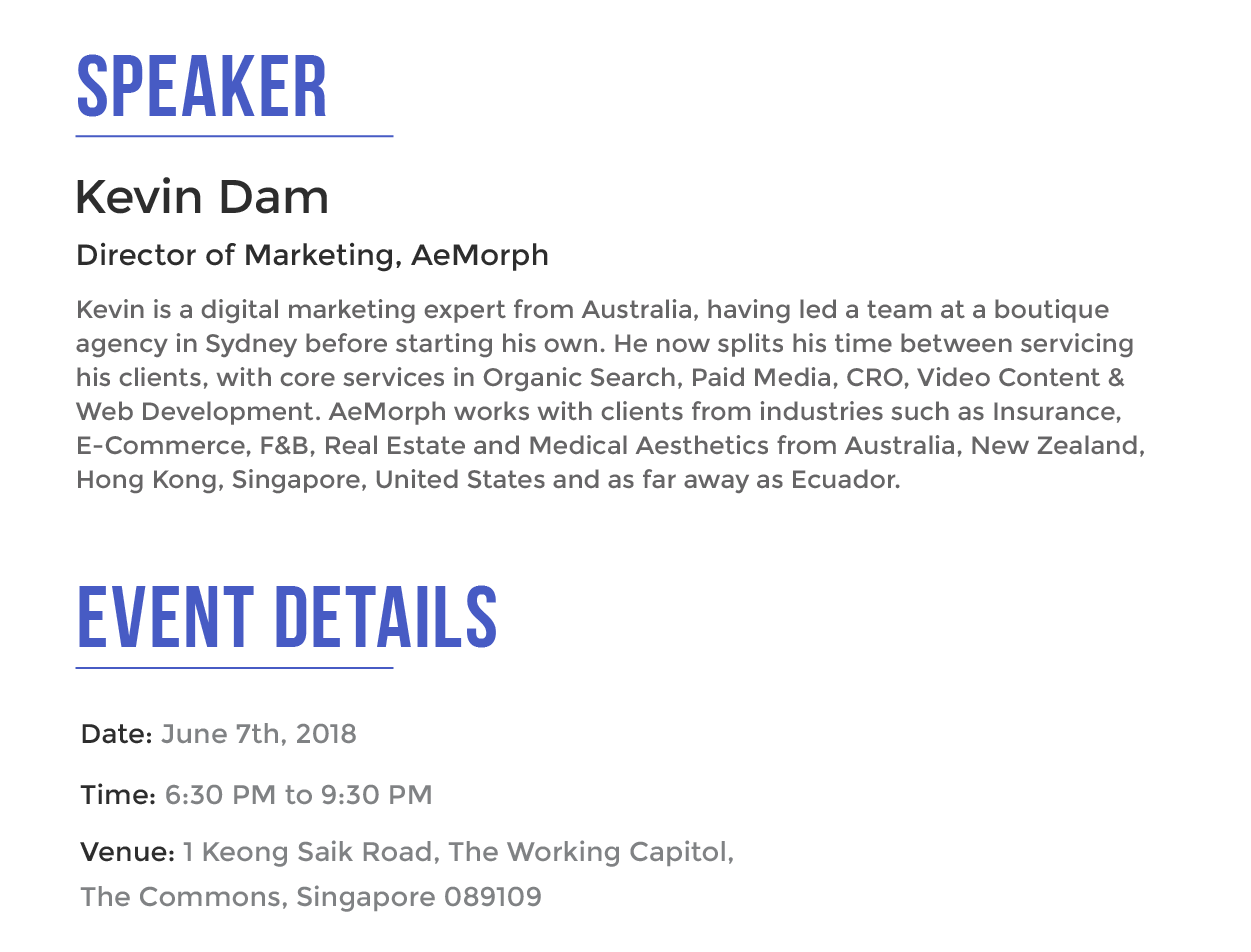 GENTLE REMINDER:
After getting your tickets here, please register at: http://events.upgrad.com/7th-june-singapore so we can better optimise content for your learning. Thank you.
—
Workshop Programme
Registration & Pre-event Chatting
Come by early to register and enjoy our some exquisite pizzas on the house! Chat with our like-minded individuals and get some networking done before learning.
Get To The Front Page of Google
The main event of the evening! Learn about blockchain technology with both theoretical and practical knowledge. Remember to bring your laptop!
Post-event Networking Session
Join in the fun and get to know your fellow attendees. Who knows, your next big opportunity might be just around the corner!