Data Science: Translating Data For A Smarter Nation
Oct 2, 2018 @ 6:30 PM

-

9:30 PM
|
$15
Data Science – the hottest buzzword in technology and business as of recent. What is it, and why is it so important?
Understanding the vast troves of data we have is key to unlocking the value within them.
In both the public and private sector, data science has immense use in making things smarter and more effective.
Join rockstar data scientist and engineer Philips Kokoh Prasetyo, as he shares how he has used the power of data science to come up with actionable solutions, for a smarter Singapore.
In this event, he will focus on two key areas of his work: Urban Mobility and Jobs & Skills Intelligence. Two topics that, for many of us, are relevant and key.
Find out how traffic woes can be reduced and how our careers can be better charted using the powers of Data Science.
—
What You Will Learn
– What is Data Science?
– Introduction to Data Science applications
You will learn how Data Science is applied for:
Urban Mobility
– SGTrafficWatch
– Bussense
– Traffic Cascade
Jobs & Skill Intelligence
– Job Analytics
– Job Composer
– ICT Track Classifcation
The Future of Data Science
– What Data science has in store in business and government
– Conclusion
—
Why listen to Philips? Check out his profile below: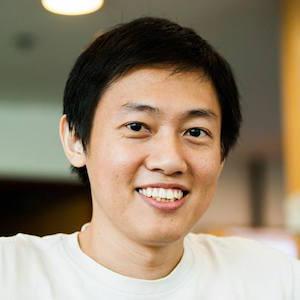 Philips is the Principal Research Engineer of Singapore Management University's (SMU) renowned Living Analytics Research Centre (LARC).
An award-winning and experienced data scientist, Philips specialises in translating huge data sets into understandable, actionable information.
With strong interests in machine learning, natural language processing, text mining and deep learning, he is able to use his skill sets to make sense of data from a wide variety of fields.
At LARC, Philips is the leader of the engineering team, guiding his team to maintain data and develop prototype systems to bring LARC research capabilities to a wider community.
His work has allowed him to work on data from many key areas, like traffic, employment, organised communities and health. Real-world data, real-world improvements.
Philips has been involved in over a dozen published peer-reviewed journals and conferences, many of which are cited frequently for other projects.
A top achiever in his field, Philips has won several awards, including:
ACLCLP thesis award (2009) – Association for Computational Linguistics and Chinese Language (ACLCLP) award for the Best Thesis (Masters)ACLCLP is a top organisation for Natural Language Processing (NLP) research in Taiwan.
DPU scholarship (2007-09) – Scholarship for Masters' study in Taiwan
Peak rank of Top 58 Kagglers on Kaggle.com (the world's largest community of data scientists and professionals, with over 1,000,000 members)
Philips holds a Masters' degree from National Cheng Kung University in Taiwan, and a Bachelor's Degree from Sekolah Tinggi Teknik Surabaya in Indonesia.
—
Use the code DATASCIENCE by 24 September 2018 to get a 33% early bird discount off Public tickets!
NTUC Union and UNetwork members, you get great discounts at great prices! For verification purposes, please email us at hello@iotalents.com with a photo of your Member Card, and we will send you the respective promo code to use!

Not a NTUC Member yet? Sign up here to become a UNetwork member and become eligible to purchase tickets at a greatly-reduced price.